Utility Cable Installation Specialists

We are one of the most experienced and established fiber optic cable installation companies in The Upstate of South Carolina. Working in North Carolina and Georgia, we have traveled to several states in order to meet the needs of our customers.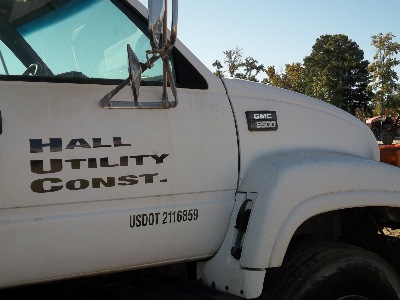 864-223-2284
1660 Calhoun Rd.
Greenwood, SC. 29649

Our Focus is to install utility cable, on budget, on time and provide quality customer service.

We Offer:
Fiber optic underground installation, Aerial placement, Boring, Splicing, Conduit pulling and Site planning.

Our reputation stands for itself. Since 1975 we have crews of dedicated employees who undergo continuing education in the field. There are on site Supervisors and a Quality Control team to oversee each project. The Office Support is available to assist any needs and familiar with all varieties of invoicing, spreadsheets, call before you dig ticketing and maintaining certified payrolls. With a full maintenance shop and Diesel Mechanic on site, our equipment is maintained and visible. We have an excellent credit history with our vendors and provide only the best quality materials to your specification. We can provide a full list of satisfied customers both private individuals and large Telephone/ DSL companies who we have worked for along with a written satisfaction guarantee.

Fully Insured with WC, OSHA/ DMV Compliant, Participant in Random Drug Testing/ Utility Protection Service Certifications for Ga and SC.